. you say it best, when you say nothing all all .
i think i've already mentioned this about like a
HUNDRED
times that I extremely have the love and passion for this sport ;
BADMINTON
♥
- well it's more towards watching, but playing is just as fun -
and there i have to thank my most awesome chica ;
jocelyn khoo lee
for making me love this sport just even more. i tell you we get so hyped up when we hear the word badminton. HAHA. every morning both of us rush to get the newspaper just to turn to the sports page and read about our badminton. HAHA
. it puts a smile on my face seeing the china team ; they're so united .
and now going on is the ,
THOMAS

/

UBER

CUP 08'
tonight
[uber cup]
and tomorrow
[thomas cup]
is going to be fun watching.
i'm going to strat praying that my dearest
CHINA TEAM
can retain their title of winning 6 Uber Cups in a row!

. jia you china ; so sad zhang ning won't be playing this time .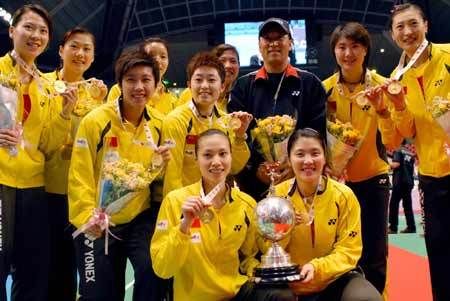 and of course next is the men's who must also NOT give away that cup to the BABI KOREAN's.
and then they can say ;
"in your face korea"
HAHA
. how i love this picture ; thomas cup 06 .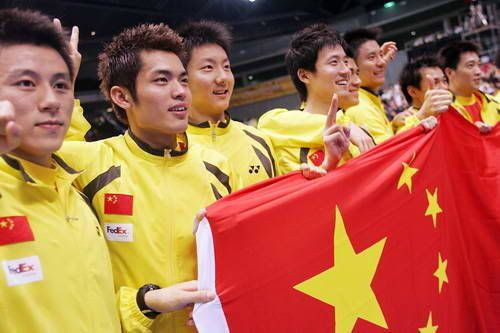 gudness me u should have seen how they celebrated. i wish i could celebrate w/ them too. HAHA
our malaysian team really pushed china to the full distance ok. it's been a long time since they've had to play like that. i swear to you i was screaming my heart out for china to win ok.
*haha. to those of you who taught china couldn't win :P
but if our malaysian's did win, i doubt they would be able to beat the koreans. they are really in top for and damn good. scary!
almost got a heart attack last night. but after LYD/JJS and kido/setiawan's match, i knew it, indonesia was in great danger d. DAMN they lost at their own country. must be a bummer man.
ok shall not talk anymore. gotta hit my books now and the TV's all mine tonight!
HAHA.
MY MOST MEMORABLE MEMORIES
♥
. WORLD CHAMPIONSHIPS 07 .
. how sad eh. i had to like take a picture with a picture of them in it. mangkuk u know they all. especially lin dan. i go in he go out, i go out he go in ;

ALAMAK

.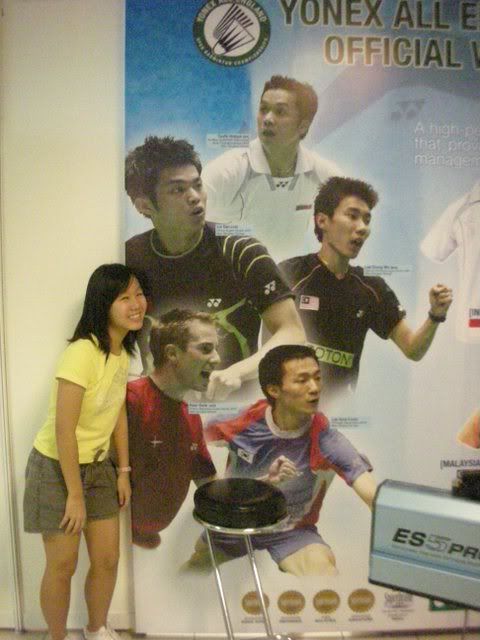 . suichi & ikeda ; japanese MD - played a very poor match w/ CTF & KKK .

. zhang jiewen & yang wei ; olympic champions ; my favourite WD pairing .
. she's really a

LITTLE MISS SUNSHINE

; gao ling .
. MALAYSIAN OPEN 08 .

. did i mention how much i hate her? but yet i still got a picture and autograph of her. OMG! .
. Lee Jae Jin ; korea - i like him but i don't wan him to win. LOL .

. shon seoung mo ; my mom calls him a monster? SO BAD! haha .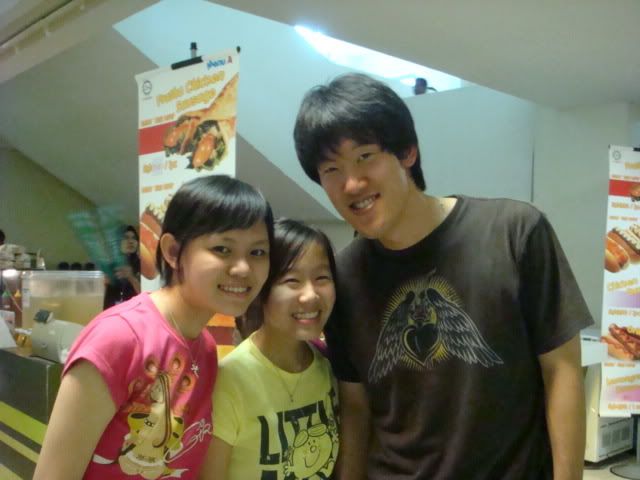 and finally
. MR KKK ; i
♥
him and TBH's pairing ; looks good in outside clothes! .