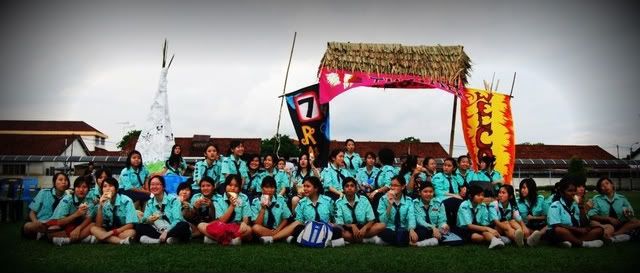 . Convent Green Lane ; 7th Unit Rangers .
venue ; Chung Ling High School
theme ;

The Wild Frontiers

; Indian Wars


this event was
AWESOME
. not as many people as their last campfire but it was still great despite the stupid rain which just had to pour on this day. but all in all i really enjoyed myself. we all danced like there's no tomorrow! HAHA. seriously now my feet freaking hurts.
had to reach there by 10.30a.m to register for our dance and den auditions. we
[ me. zhu lian. thila. melinda. tracia. isabella. nia. su quin]
were dancing indian traditional. so called "traditional" lah. HAHA.. auditions were scary and those dumb judges were so weird lah. it's either they were laughing or they just didn't have any expression. wtheck?
went up to the classroom after that while waiting for the results and started talking w/ rachel, tiffany, ade, ragina, nicole cheah and all. it was fun rite girls? HAHA.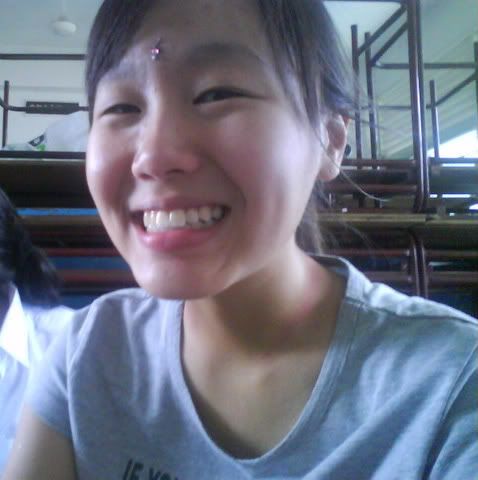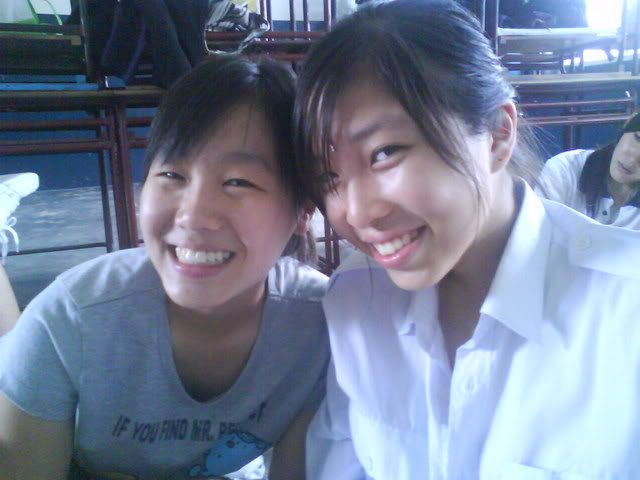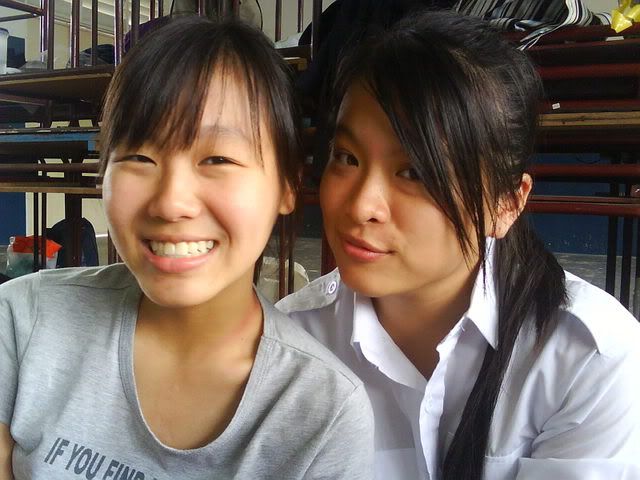 i who got so fed up of waiting for the results asked my dad to come take us home. haha. melinda and tun way later came and joined us w/ yummy chicken rice. rested @ my place for a while. everybody took their lovely shower and then off to the school again. you know we were all so freaking happy when we actually got through the auditions. LOL

reached there help set up, got everybody into place. it was fun lah for me. started vaining ; pictures not w/ me now. then all the performances started ; ours was like only at 8 smth in the night.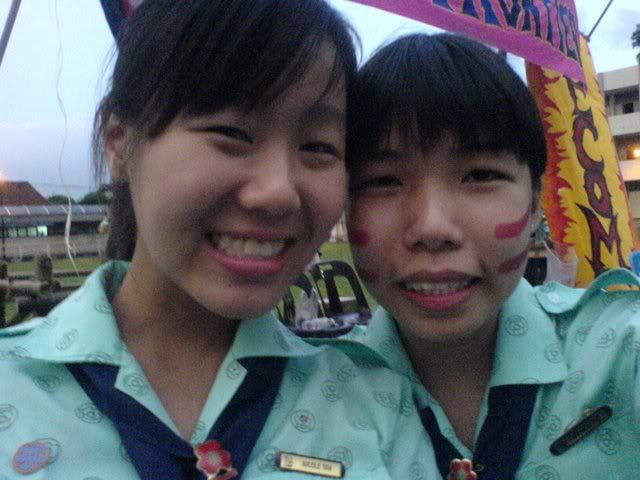 and then it just had to rain. wtheck? everybody was so wet but still continue dancing and we still had to perform under the rain in our oh-so-nice clothes.
when it was our turn for our dance we all were scared but when we go to the field. we danced liked we never danced before. even during practices we were so shy ok. HAHA. oh i just love it when people cheer when we dance. *wheeeee! will post up the video of our dance when i get it. it's nice. seriously.
that is why we can get ;
RUNNER UP
! lol
&& we got
CHAMPION
for
field decoration
.
not bad.
. we should have won best supporters .
went home around 11 smth all wet. but i once again am going to say i ENJOYED myself. my last chung ling campfire as a participant *BOO!
more pictures to come soon k. no worries.
&& i would just like to thank everybody who made it for the practices and credits to melinda's boyf ; TUN WAY
- you were great and thanks for buying for us food and giving us the support we needed. it's was fun having you around laughing our asses off! LOL