.time for me to fly.
Wednesday ; 4th June 2008
- was for sure a date to remember.
had to wake up so early for tuition and all of us who went for the chung ling campfire was so freaking tired. you could just see our sleepy eyes during tuition and sir just had to do
chapter 6 ; electrolysis
&
chapter 7 ; acids and bases
GOSH! of all days.
got a text message from viv asking me whether wanna go out for lunch together since I can't go out the next day. so i was like why not? sitting in her car for the first the time will be fun eventhough I was so tired. so she picked me up from my place and went to gurney to jalan-jalan while waiting for yan to finish her choir practice in school. went to coffee been and bought my reload card and that's practically what we did. thank god we didn't have to pay for parking. LOL
den we headed off to MGS to fetch yan for lunch
.while waiting for miss Y.
& she finally come out. wanted to eat @ new world park but then parking was too full and we didn't know how to freaking side park into the parking lot. LOL. so we decided to go to E-Gate and eat @ sushi king. *yummies!
had loads of fun talking to my girls. it's been so long since we've done that. den we headed back to my place w/ magazines from 7-11. read all the gossips and chatted den V had to go back cause she had tuition
.thanks for the drive

V

.

<3

you
then me and yan who had nothing to do suddenly decided that we should go out and jalan-jalan in queensbay. and so i did go and ask my mom if she would let me drive the car ALONE? and she said YES. wtheck? HAHA.
it was fun rite yan? my driving ain't that bad rite? lol
reached queens and i freaking parked the CAR wei. LOL! so proud of myself. cause I never did it before and i did it all on my own =)
went walking around w/ yan trying clothes and started vaining ; we couldn't buy the top because the BOTH of us had no money. HAHA. had enough for parking though. lol
first we went into
FOREVER 21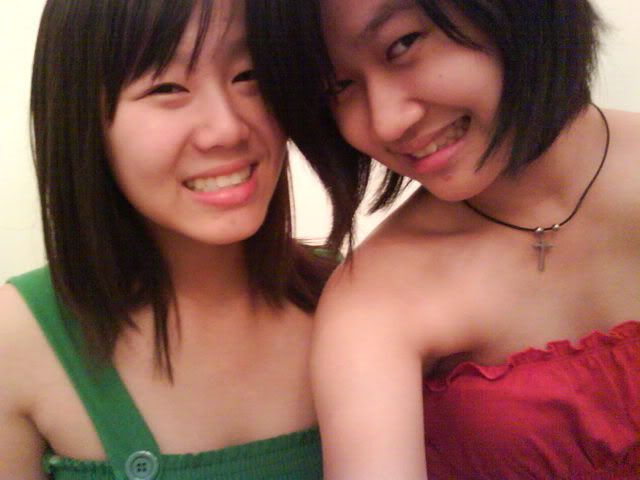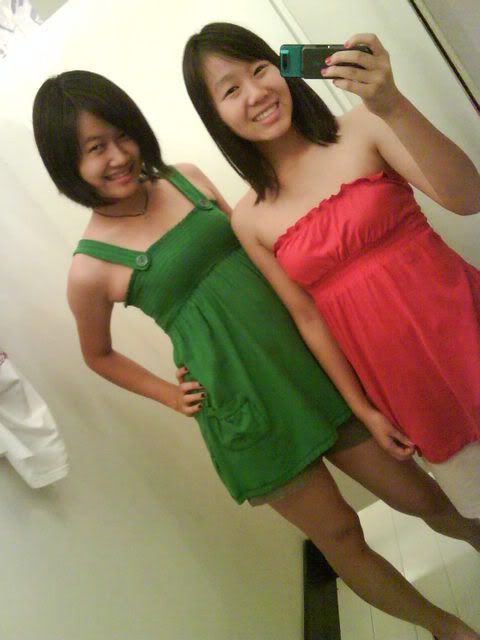 and then
MNG
&
TOP SHOP
& then
NICHII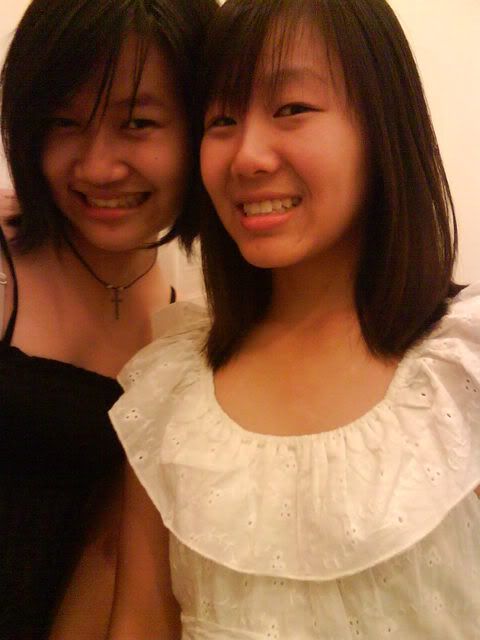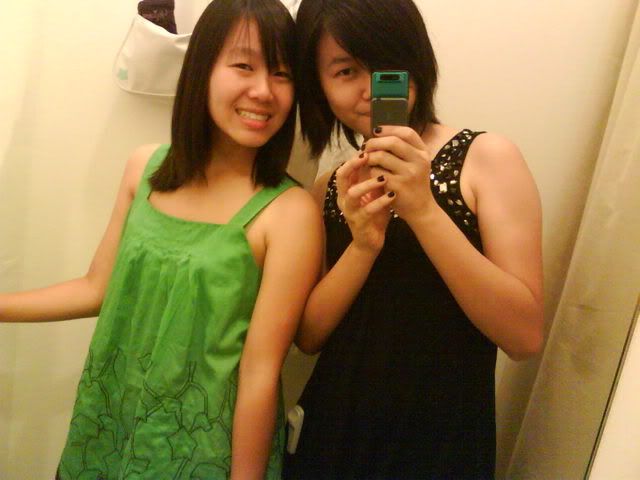 nwy's i had fun walking around with my girl. den we suddenly got so bored and we went to watch a movie ;
WHAT HAPPENS IN VEGAS
yes again =) but no worries we only paid RM 3 for our tickets. HAHA.
it was so freaking cold.
wanted to have dinner but didn't know what to eat so we decided to head home.
& guess what! on the way home i realized that the car petrol tank was going to E!
OMG! wtheck? i don't wanna push the car. haha. my dear lil brother was of no use telling me where the nearest petrol station was. or rather he did but it was all the other side. the nearest was like SHELL in green lane. so mom asked me to go back home first cause there's gonna be an increase in petrol price. everywhere so jam. ISH!
so mom took yan home and we went to pump petrol. you know i had to FREAKING WAIT IN THE CAR FOR ONE HOUR PLUS. w/o air cond cause the petrol was going to be E. wtheck?! GRRR! was sweating like a mad pig & i was hungry. damn you petrol price!
& oh yes people. these are the tops i wanted. but no money :(
so if your so kind to buy for me. i wouldn't mind. HAHA
;

FOREVER 21

;

NICHII

;

TOP SHOP