check out the awesome video from the
REVOLUTION TOUR penang
*

LOL

! spot me
♥


NEXT UP:
are some of the events that I was too lazy to update about but i'm not now.
so here it goes +
pictures
!
on the
31st of July
,
I was a very happy girl cause my dad took me to
Baskin Robins
to buy ice cream since it was 31% discount. Was happy cause I got to order a quart of
Mint Choc. Chip
&
Gold Medal Ribbon
.
oh the yumminess!
DROOLS*
. can you see the oh-so-happy face waiting to go home and eat the ice cream .
was very tired so i decided to go and sleep first and let the ice cream harden in the fridge.
MY HAPPINESS WAS GONE
/ wash down the drain when i opened the ice cream lid.
that dumb boob guy gave me
choc chip
and
very berry strawberry
instead.
GRRRR! damn angry w/ him ok. and i repeated my order for him like 3 freaking time!
last
friday
,
saturday
&
sunday
me and the family was down in KL.
the brother wanted to meet up w/ his friend and the mother and I wanted to go shopping. the father of cause had to drive and tag along too. HAHA.
the mother mad me bring my book there just to study
and i did just on the first night.
cause i was too lazy after that. LOL


went shopping the whole of the next day.
i walked till my feet wanted to come out already ok.
that's my daddy trying clothes and me vaining!
more of like taking a break!

tired on loads of dresses,
in the end bought one dress and two shoes.
i'm very happy now!
loved this pretty dress but didn't buy it though.
we went after church. yan couldn't make it
:(
had sushi king and did a bit of window shopping!
yes we wore the same shirt.
van's idea! HAHA.
yes it's always fun going out w/ van.
enjoyed myself!
thanks much darling!
i couldn't resist posting up pictures from the
CLHS campifre
from melinda's cam
it was very tempting. HAHA!
this is when we reached there.
everybody still looking so nice
and not all sweaty yet!
YET!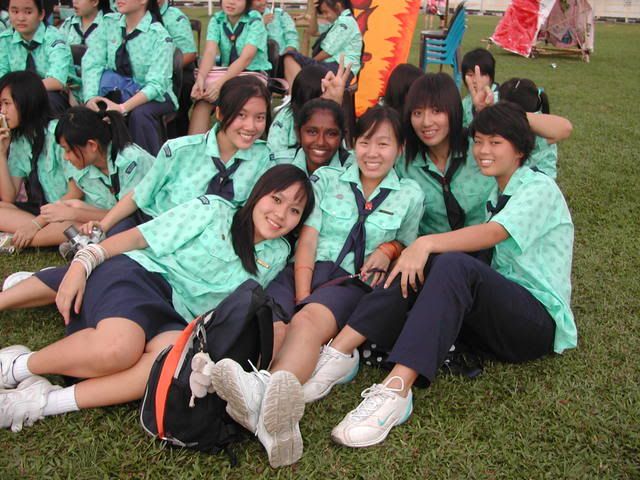 pity us ok. we like had to sit on the freaking grass
pfttt... some kind of juniors we have!
that's
thila
.
melinda
and
ying shu
[my junior]
they freaking call us out so early to change and we didn't even perform until later!
cacat people.
so we took pictures insted. HAHA.
this was our ending pose.
LOL!
one part of the dance
i have to video but it's too dark to see anything
but the dance was awesome!
didn't know it could turn out so well w/ only a few days of practice
mind you, the field was freaking
WET
cause it was raining.
DARN!
TADA! and we freaking won the ;
RUNNER UP
for traditional dance.
LOL!
this is the group shot.
see now we're all SOAKING WET
disgusting-ness!
yucks
the rest of them were the supporters
thanks much for everything.
my last campfire of the year!
SOBS*
LMAO!
poser banyak lah.
but i was seriously taking a picture!
awesome
:D
still a kid at heart!
i love playing w/ bubbles.
took like a million pictures before we could actually see the bubbles.
GRRRR!
these are the vain pots of the day
oh i actually had to become the part time photographer
thanks to that lazy bum adelene!
ish.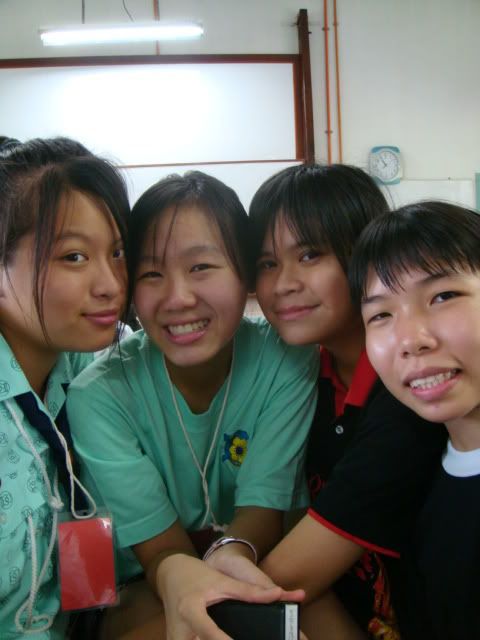 me

.

yi lin

.

melinda

.

zhu lian
i somehow like this picture.
i dunno why.
but i like!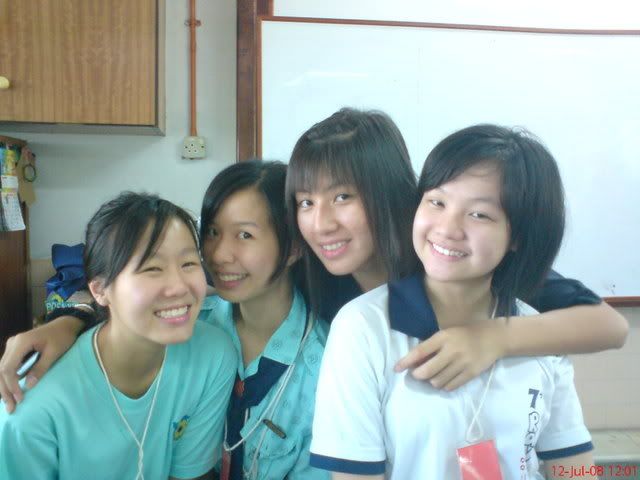 LOL!
that si gui melinda so tall.
wtheck.
don't worry thila. i'll teman you.
:)