PRAYER ALERT!
to those of you who know,
QUAH LYN SI
pls keep her in your prayers!
I just found out last night that she's having
leukemia.
PLEASE PRAY FOR HER
and most importantly
her family
to stay strong!
i know it's hard having to have some one suffer from cancer. I was on of them who suffered to when my dad had it. But don't worry. God will always protect his child!
last day of school. oh pls don't mind caryn's fingers.
LOL
!
my physics lab partners!
awesome people!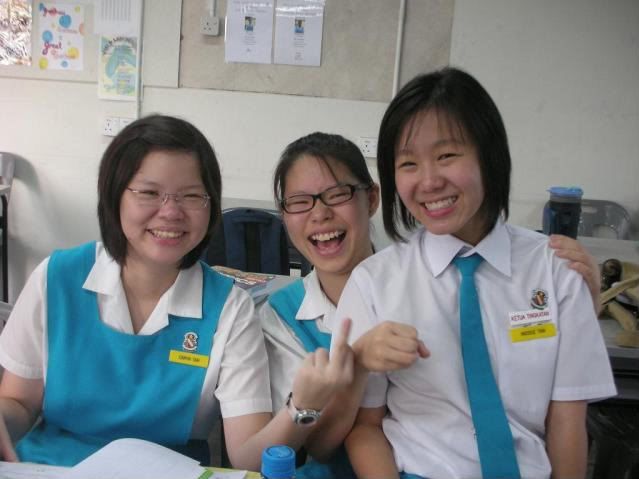 To Dear Lyn Si,
I know you will be strong throughout this whole process!
Don't ever give up! Life is full of Hope and you'll get through it.
God will always have his hand of protection and comfort around you and your family!
We're all here for you!
♥

prom 08'
everybody's so pretty
:D