is that I
MISS
my
school buddies
!
I can't believe that we're not gonna see each other already! this is too FAST! however we'll still catch up with each other right?
here's a
BIG SHOUT OUT
to all my school buddies :
this is what the last day of your schooling life do to you!
yea all the monitors & prefects became like that!
LOL!
oh it seems like we know each other forever already!
next time, we'll be going to each others wedding
:D
my chem tuition girls!
i
♥
them!
we laughed like mad in tuition!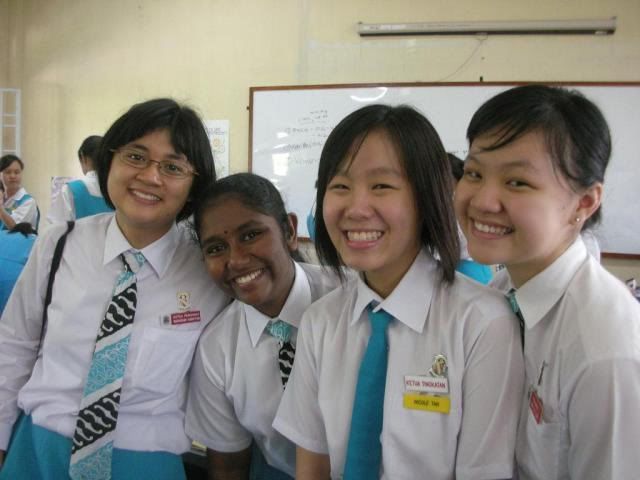 the ever noisy 5 Terampil Girls!
BYE BYE 5T!